Clipping Path Service
What is Clipping Path ?
The most helpful tool for E-commerce is the Clipping path. This tool is used to cutting off 2D images and helps in increasing image quality very efficiently. It is a Photoshop technique that used to remove background from an image. Generally, the clipping path is easier when the subject of the image has sharp, smooth edges. This makes the clipping path to stay in place. Did you ever think of the amount times you searched for a high-quality picture to upload on Instagram, Facebook or Twitter just to catch the attention of people in the description box for better sales? Many retailers continue to search for an image that will catch the eyes of the audience so that they can take a look at the description box. The retailers download millions of pictures from the internet daily. The main objective of each retailer who downloads such images form the internet is to draw the attention of the audience to the description box just to show its qualities.  both phones as well as desktop.  clipping path services.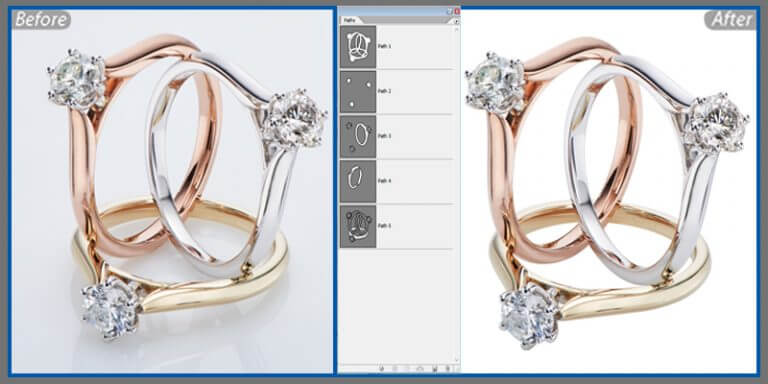 Prices start
at $0.22 per image
When you take pictures of the product, remember to always set the background correctly and you don't have to worry if you fail. As the world of e-commerce contains manyThe retailers who are associated with E-commerce can use their devices to take photos and modify photos on their laptops or desktops. Photoshop can easily alter images and can function on
If A badly drawn clipping path that is cut, can lead to images looking very strange and unrealistic. One has to zoom in to a photo 200% of the time, to get them as close as possible. While designing a clipping path, it is important that you make sure to take your time because that can tarnish your name and cause you to lose sales. The world of E-commerce is very competitive nowadays and you want to make sure that you show pictures of your products in a very attractive way.
Clipping Path is professional service 2D photographs, offered or provided by companies to extract people or objects. Basically, photo editing and manipulation services by this agency would also be included. These agencies process approximately 40,000 images every month. Simply put, the clipping is used to create a contour or form of any known product that shifts form an initial to a desired one. These services are provided commonly through photographic and graphic design companies, marketing firms, lithographers, web designers, and printers. If you have been interested in such then our website is a clipping path service provider that you can count on. Our website contains the best clipping path services that you would find.
Importance of
Clipping Path service
The clipping method is an increasingly popular way to edit images. This technique of clipping path helps to separate certain objects of a photo by means of a defective cut out. In other words, you can cut off any additional or unnecessary sections. For many e-commerce sites such as Amazon, e-Bay, Wal-Mart and more Clipping Path is an increasing market. It is essential for a retailer to upload the perfect images ideal for their business. High-quality pictures attract more audiences and increase sales. It is essential for a retailer to upload high-quality pictures that are ideal for the type of business they are involved in. You should know what kind of pictures would attract your buyers. It is used to make the pictures softer and more beautiful to bring buyers to their attention. Current Clipping Path re-touch, remove background, mask, crop, and alpha. Most Clipping Path service providers know this technique. And most jewelry retailers with their online shops need display images to demonstrate and stunning their jewelry is. Many apparel and beauty stores. Including jewelry store, require clipping helps. They reach out to Clipping Path service providers like us to manage to edit their images.

All in one service
Type yoNot to confuse such service providers to just break vectors and exploit backgrounds. Such companies also offer a wide range of photo editing tools. Flash animation is typically included with a clipping path service, a complicated but very enticing function. The masking of pictures, color correction, hue changes, and vector are all under a single service.ur description here
You have to keep in mind that post-production is very vital and must be only handed over to an expert in the fields on the clipping path. Experienced people can advise and notice the defects in the picture and correct these. Outsourcing companies tend to have a system for monitoring and repeat examination and correction which guarantee perfect performance. Professional graphic designers from the middle level to highly qualified managers tend to provide promising results and guarantee a service with zero mistakes.
Excellent Customer Service
Clipping Path service providers react fast and do your work over and over until it reaches its peak point without having to worry about mistakes. Clients are also able to receive references or samples for free. When dealing with large projects and clients who will be working for the first time, customer service is above reproach. Clipping Path Services will satisfy all your requirements and handle after production without hassle or surveillance.
There is a bit more about using the cutting path in Photoshop because there are no limits to the use of the clipping path. Clipping path is a Photoshop because there are no limits to the use of the clipping path. Clipping path is a Photoshop multifunctional photo editing feature.
The most impressive applications
of the clipping path are:
Removal of the Background
The primary use of the Clipping path is to remove the background from all images. In some complex images, the hand-drawn clipping path is applied to certain images. It is much simpler than any other Photoshop approach to locate every product shot with the hand-drawn marker.
Image Manipulation
The manipulation of any RAW pictures with Clipping Path is a matter of Photoshop photo editing and control. You can handle images according to image manipulation aims with a clipping path from Photoshop. Essentially, style photographers often need to modify pictures in order to reduce extra effort and save time. For instance, it is time to turn a whole hand t-shirt into a half hand and take a couple of seconds without a shooting a half hand and a full hand t-shirt twice. This is one of the things that is done in Photoshop that use images that handle the path.
Multi-Layer Clipping Path
In Photoshop, multiple layer clipping paths are one of the most popular applications of Photoshop for the creation of multi-layer clipping paths for color and color masking. Clipping Path is the only option for a better result for professional image editing with color masking and color corrections.
Deeping Etching With Clipping Path
The path is mostly required to remove unwanted image detail. The correct use of the clipping course makes a photo efficient and focuses on the main point. An unnecessary part of the flying thread was found in the case of garments products. Now, how can we get rid of that? By using deep gravure in Photoshop with Clipping Path, we can eliminate this problem.
Image Enhancement
The redesign of the picture is done in the cutting direction to improve the overall image facets. It involves the use of light effects to enhance the picture lighting. Many lighting effects after production are used to make or increase the aesthetic appeal of an illuminated image. Retouching an image is another important approach to through its properties. This means that numerous adjustments are carefully applied to specific important areas of the image.
HOW THE CLIPPING PATH IS DONE
Very popular software in the Image Editing field in Photoshop. The pen tool is considered to be one of the most necessary tools in Photoshop. Photoshop pen tool is used for clipping purposes on an image to crop out the subject from the background for a different websites that runs businesses such as E-Bay, Amazon, etc. However, the clipping path is not limited just to white backgrounds. Sometimes they need an image on a transparent background. Backgrounds of these sorts work like a chameleon and change the background color to whatever you want.
Interestingly, if you can learn the basics of Clipping Path, you can manipulate your images without help from any third party. This Photoshop methodology can be taught in many forms. But in short, by selecting the products with the Pen Tool, you change the paths in your images essentially. Then you can delete the existing background and add a new one according to your preference. This increases attractiveness and draws more attention to pf the product to the audience and this is one of the best processes for image cut out service.
On this website, you would be learning how to do Photoshop Clipping Path services.
First, you would be needing an image. Select an image and open up that image in Photoshop via drag and drop or file > open. You may also open with a short cut key ( Ctrl + 0 )
You will see a file in Photoshop once you click the Open you will be able to see that window popping up. You could also open this through the Drag and Drop option from your computer.
You will be able to see tools to the right side after opening the file in the Photoshop. Make a path and selecting the edge. Selecting a path will save your files for further. Make sure to save your file by simply pressing ( CTRL + S ). As you are making the path, in the time running time you will be needing to save the path. Or else you may lose your path.
Certain types of devices require Clipping in the path. Meaning, some of the machines are usually set up with and without clipping so the machine does not accept the images for processing/printing/publishing. But you can make a clipping by clicking on the right button of your mouse. You will be able to see the screenshot of the clipping option.
It's time you start making the path on this image.  Making sure the path is very sharp and clean is a vital step. Along the way, you may find some unnecessary objects, if you happen to come across one then you can just simply ignore it and follow the pixel of the image.
Remember, every pixel is important in an image. There is no way you can cut more and can keep the background. You need to clip every single image very carefully. When clipping an image, you will be able to see the image consuming plenty of time by just zooming in and out.
You must also keep in mind that too much anchoring will result in a distortion of your image when clipping. Always try to ensure that you are avoiding anchor points and try to make fewer anchors along the path.
Once you are done with the path, you will be needing to select the path by (Ctrl + Enter) button on your keyboard. After that, select the path. By doing this, you will be able to cut, copy or paste your image and place it anywhere you desire.
Once you are happy with the selection. You would be needing to feather out the edges to reduce harshness along the sides. A smoother edge is more appealing to the eyes on any colored background. ( select + modify + feather). The short cut key leads to feathering ( Alt + Ctrl+ D)
Watch out for the amount of feathering you're using. It shouldn't be anything more than (0.5). This much is enough to make the edges look smooth yet vivid enough. Feathering more than 0.5 will result in damaging the picture and cause it to look blurry. When you are done with feathering, you would have to press on the Enter button. You will be needing to make a layer from the original image. You can layer by pressing unto ( Ctrl +J) on the short cut keys.
You can put any colored background on the original layer. You may also save the one with the transparent background with PNG / PSD/ TIF file format. If you feel the need to change the background color, by saving this file, you can easily add you're desired color to the background from the transparent background. If you want a pure white background. You can make another layer by pressing on (Ctrl + J ).
As you can now change the background from the original background. The toolbar on the left will help you select your desired colors.
Select the color and click on ( Alt + Delete). And save the file in JPEG file format.
It is our responsibility to always deliver Clipping path Photoshop services in the most exceptional quality of edited images. We focus on the consistency of which we believe, is the most important thing of all.
We ensure you a promising result. Although the pictures may be filtered we make sure that the standard and clarity of the pictures are correct.
Our website assures you that we provide the best clipping path services that you can ever find. From Clipping path Photoshop to all sorts of image enhancements is under this one clipping path service provider.
All you just have to do is just to inform us how would you like your photographs to be and we will guarantee accurate and high-quality photos.
We treat our clients very dearly. Our entire photo editing team is inspired to please you with a 100 percent result. Our main objective is to ensure that you feel safe and comfortable in our services. Your satisfactory fulfills our goals and contends our hearts.
our services
promise you?
High-quality photographs. Our employees are well trained and are experts in the fields of clipping path Photoshop.
A committed group of employees that would do anything for your service.
A well time maintained service. Meaning, we don't waste our time and get you faster services.
Our site never fails to dissatisfy our customers. We always ensure that our work is done as smoothly as possible in the most professional way. And our reputation means a lot to us as we have been voted for having the best clipping path services
A budget-friendly service. We don't have any extra charges. We sell the best services in the perfect rates that would save your pocket and also put a smile on your face. The most budget-friendly clipping path service provider you can rely on